Communication Sciences and Disorders MClSc
Communication Sciences and Disorders
Master of Clinical Science (MClSc)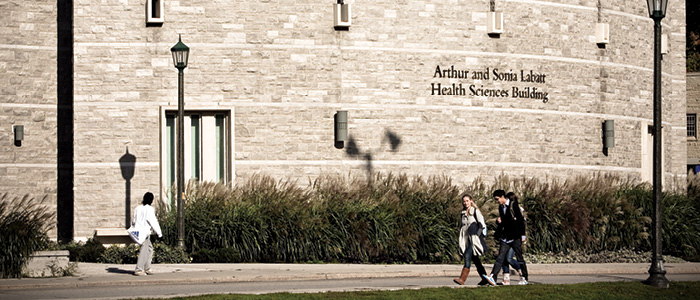 Program Websites
Program Contact
Janet Harman
(
jharman3@uwo.ca
)
Graduate Affairs Assistant
School of Communication Sciences and Disorders
Western University
Elborn College Rm 1510
London, Ontario N6G 1H1
t.
519-661-2111 ext. 83227
Home to the National Centre for Audiology and the H.A. Leeper Speech and Hearing Clinic, the School of Communication Sciences and Disorders (CSD) educates students in the professions of Audiology and Speech-Language Pathology. Audiologists and speech-language pathologists work with people who have impairments, disabilities and handicaps.
They investigate the symptoms, causes, and treatments of these impairments, disabilities and handicaps. They also conduct research into swallowing and communication.
Program Length
Program Design
Full-time study
Course-based
Funding Information
Admission Requirements
Four-year undergraduate degree from a recognized university.
Prerequisite courses and volunteer experience are required. Please visit
CSD Admission Requirements
for more information.
Additional Requirements
Prospective students should be aware that a criminal records check or VSS (vulnerable sector screening) may be required by other facilities used for clinical or co-op placements or experiences related to an academic course assignment.
English Language Proficiency
Applicants whose first language is not English must furnish evidence of their proficiency in the use of the English language:
Application Deadline
Early January - Acceptance notification on April 1
Fields of Research
Audiology
Speech Language Pathology